Special Christmas display at Windsor Castle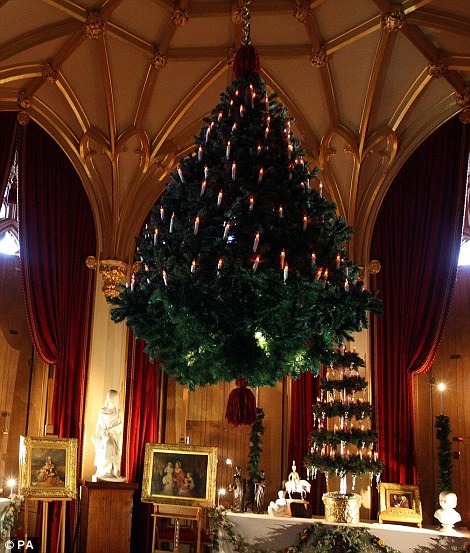 Visitors to Windsor Castle this Christmas will have a special treat, with a special Christmas display including a Christmas tree hung from the ceiling in the Octagon Dining Room.
This extremely strange choice of Christmas tree display was started by Prince Albert who had a Christmas tree hung in this style in the private apartments.
Visitors will also see the state dining room set for a Christmas dinner and a selection of gifts given by Victoria and Albert.
For more information on the story please see http://www.dailymail.co.uk/femail/article-2066193/Sauceboats-shaped-like-sleighs-giant-conifer-suspended-ceiling--Get-set-Victorian-Christmas-Windsor-castle.html?ito=feeds-newsxml
If you wish to see the private apartments of Windsor Castle, you can do so as part of the virtual tour of Windsor Castle.